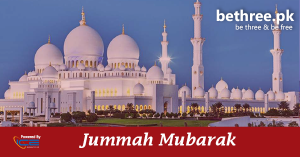 Happy Friday to all Muslims
Related Articles
Pakistan beats Bangladesh in First T20 Cricket Match at Qaddafi Stadium Lahore.
Pakistan day parade 2019, guests include, Defense Minister Azerbaijan, Chief of Army Staff Bahrain & govt officials from Oman. Various contingents from Azerbaijan,Bahrain,China, KSA, Sri Lanka & Turkey will participate in Parade. 
Fawad Alam Selected for cricket series against Sri Lanka Fawad Alam is test cricket Player. After 10 years hard work he returns to Pakistan's Cricket team and will play against Sril Lanka.