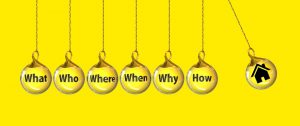 Investing in properties in Lahore is not exactly a piece of cake. Navigating the murky waters of Pakistan's real estate market can be somewhat tricky, particularly if you are a novice and not really familiar with the ins and outs of the industry. With regard to the city of Lahore, finding a good investment can be complicated sometimes even for experienced individuals who know the tricks of the trade. However, there is no reason why you should not be able to find that good deal with a little bit of research and effort.
We have some important insights to share with you regarding properties in Lahore and the agents who deal in Lahore properties for sale. Whether you are looking for a 1 Kanal Property or 10 Marla Property anywhere in the city, be mindful of the following considerations about your agent. Following is a list of questions that you can ask them to verify their credentials as well as have a better understanding of the kind of Lahore property for sale that you need.
Are you a certified property dealer with market experience?
This might seem somewhat obvious, but you will be surprised by the number of fraudsters around who are always on the lookout waiting to pounce on an easy and unsuspecting target. You should be able to gauge the value of your agent by the level of market activity that they generate.
Again, might seem an obvious thing to ask, but an agent's fees can give you valuable insight into the quality of his dealings. A fee that is too cheap might suggest inexperience with regard to the agent's credentials.
What does the package include?
You might be thinking that you have all the information you need and neglect to get this particular aspect clarified. It is better to be safe than sorry. So, get each and everything clarified.
Since when has this property been on the market?
If any Lahore property for sale has been on the market for a long time and not selling, you can get a good idea about its value and attractiveness. There is also another thing to consider. The property may be overpriced which is why no one has acquired it yet. This could present a great opportunity for you as the seller might be willing to settle for a lower price.
Apart from tax payments, any special or hidden charges that I should be aware of?
Hidden fees can often be an inconvenience. Therefore, get all details regarding any hidden fees cleared up and adjust your current and future budget accordingly.
Can you give me details about the current condition and status of the land?
The agent should be able to provide all details about the status and value of the area where you are looking to make a real estate investment. Whether you are looking for a 1 Kanal Property or 10 Marla Property, the agent should be able to provide you detailed information about all 1 Kanal Properties and 10 Marla Properties in your target area as well as its surroundings. Furthermore, they would also be well-aware of any expected future development in the area that could give an indirect boost to the value of your property.
Make use of these tips to make a well-informed decision about investing in properties in Lahore. Dealing in real estate isn't easy whether you are looking for a 1 Kanal Property or 10 Kanal Property, but adopting these tips can save you from a lot of hassle and help you pinpoint an investment that is perfect for you.